Pioneers in pipe cutting technology
The experience and skills of our technical department, combined with the capacity of our state-of-the-art 18,000 m2 plant, allows us to cut open and closed metal profiles and tubes made of any material, shape and size – with unparalleled flexibility. Explore our headquarters >
CO2 and fiber laser cutting
We provide laser cutting services for pipes made from iron, stainless steel, aluminium and many more. Go to processes >
ISO 9001:2015
EN 1090-1:2009
Our certifications testify to our commitment to excellent quality and service. Certifications >
Deliveries throughout Europe
With our software, we can provide you real-time updates on the state of your order and the estimated delivery time. Track your order >
Meet some of the companies we work for:
Why you can trust us. As a result of the continuous enhancement of our production processes and decades of experience in cutting pipes and beams, we provide quick and precise laser-cutting services at competitive prices. With our broad laser cutting know-how, we can help your company realise your most demanding projects. Explore our range of processes >
Quick turnaround
Our continuous processing plant caters quick and effective management of urgent orders and requests.
Full supply and contract work
Whether you're looking for a supplier or a contract-work partner, we are here for you.
Quality
Our experienced employees process every metal profile and tube according to rigorous quality standards.
Delivery service
Save on shipping costs with our Europe-wide delivery service.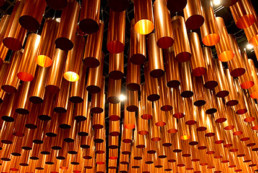 Home furnishing & Design
Lamps - Furniture - Seats - Drawers - Modular shelves - Shop fitting - Fashion retail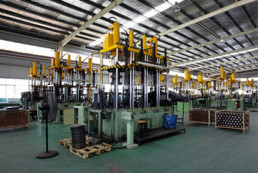 Industrial machinery
Packaging machines - Glass, wood and marble processing machinery - Textile machinery - Laser plants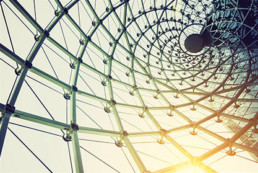 Engineering & Construction
Bridges - Stadiums - Metal roofing and structures - Architectural works - Civil engineering and industrial buildings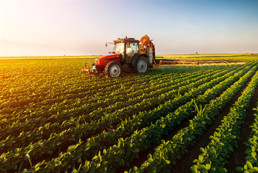 Agriculture
Agricultural machinery - Seeders - Ploughs - Tractors - Mechanical hoes - Fertilizers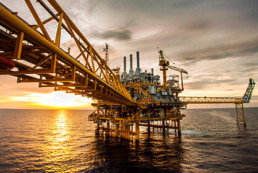 Oil & Gas
Oil platforms - Pipelines - Oil-processing plants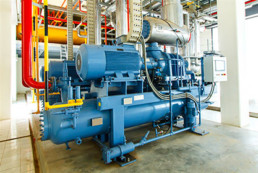 Cooling systems (private and industrial)
Vertical, semi-vertical and horizontal refrigerator aisles - Chillers - Refrigeration plants - Storage tanks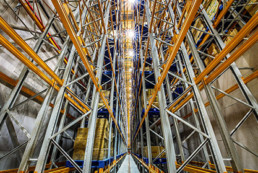 Logistics
Automated warehouses - Vertical warehouses - Metal mezzanines - Cantilevers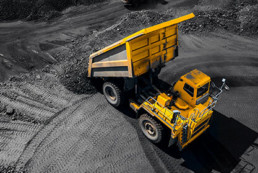 Cranes and earthmoving machines
Tow trucks - Aerial platforms - Lift trucks - Excavators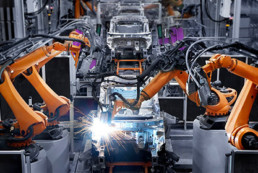 Automotive
Motor vehicle components - Assembly plants - Mechanical components for cars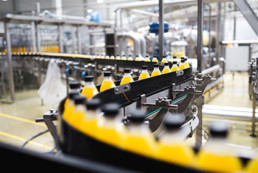 Food manufacturing plants
Dairy industry - Bottling machinery - Wine industry - Food packaging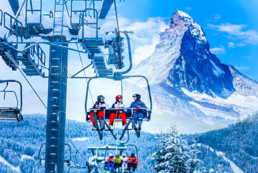 Lift systems
Cable transport systems for winter sports, tourism and urban transport - Funicular railways - Cable cars - Flying belts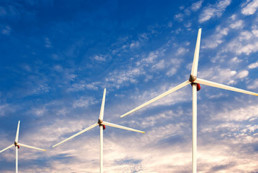 Electricity & Photovoltaic equipment
Solar panels - Support frames and structures - Wind power - Renewable energy plants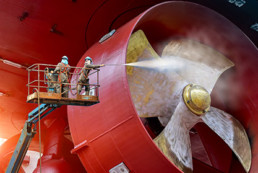 Marine industry
Components for cargo ships - passenger ships - yachts - pleasure crafts and boats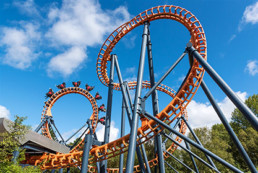 Amusement parks
Components for carousels, roller coasters, Ferris wheels - Railway sleepers and supports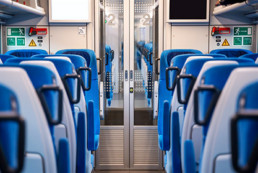 Railway sector
Tracks - Cabins and wagons - Seats - Waiting rooms - Railway station architecture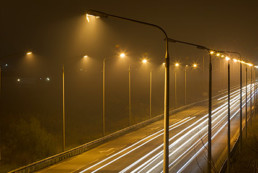 Street furniture
Walkways - Lampposts - Parapets and banisters - Staircases - Metal roofing and structures - Decorative elements
Our 2D and 3D laser cutting solutions are suitable for metal beams and tubes of any shape. Our bespoke technology and processes ensure flawless results when processing special beams, tubes with axial deformations and torsions, rough and delicate surfaces. Besides offering CO2 and fiber laser cutting for metal profiles and pipes, we also process: round, square, rectangular and oval pipes and tubes; IPE, HEA, HEB, and UNP steel beams; angles; flat profiles; L/U/T/Omega and open-ended profiles. See more >
"I've been relying on Tubilaser for 20 years now. And while I worked with a few other suppliers on special occasions, I was never as satisfied. Tubilaser offers unique quality and skills. Well done!"
A. Milan, Purchasing Manager – TAMAP Serbatoi SpA
"There are many competitors out there, but Tubilaser is a cut above the rest. They can manage any kind of section, from small tubes to large profiles, which is key to handling mixed-section orders with just one supplier. I've received peerless service and support all the way through. A+!"
F. Rossetti, Managing Director – Rossetti Carpenterie srl
"I crossed paths with Tubilaser only recently – which is a shame, because with their help I won back some long-standing customers I had lost. Tubilaser managed to help me solve serious issues I was experiencing with the frameworks I needed to weld, sent replies quickly as well as providing quick order turnaround times to meet my needs. Thank you!"
G. Schulz, Owner – S.P.C. Fabrik G.m.b.H.
Are you looking for an expert, reliable partner for your beam and pipe cutting needs?

Get in touch, and we'll find the best solution for you.
CONTACT US TODAY